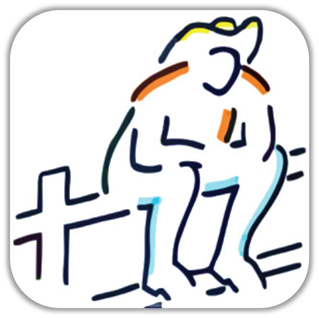 We are up and running now, or "limpin along" might be a better discription of the situation here. Still have a few issues to work out, and need a little "hands on" time for all the knobs that control this site.
It's still going to take awhile to sort through content from the old site to populate the archives, and i will need to get help with a new logo too. But this feels like home to me now. I like it!
Sure doesn't seem like it, but 440post has been up for close to 9 years now, and has been tremendous learning experience for me.
One thing I had not counted on though, as I have gone through all the stories from the old site, it has been an emotional stroll down memory lane. Lots of smiles for all the great horses and their connections, but some stories brought sadness and disappointment as well.
I would like to thank all the racetracks and photographers that supply content and pictures for us, and I apologize for all the toes I have stepped on along the way. Sorry bout that!
I would like to thank Orlando Gutierrez at Los Alamitos Race Course, and Kurtis Coady of Coady Photography for giving me the breaks I needed from the start.
Hope you enjoy your visit, thanks for stopping by and check back often.
Stretch /440post